Regular price
Sale price
Rs. 499.00
Unit price
per
Sale
Sold out
Share
Introducing the "Imagination by Einstein" Half Sleeve Cotton T-shirt by Nibbana Studio. Inspired by the visionary words of Albert Einstein, this design celebrates the power of imagination in a stylish and comfortable garment.
Crafted from high-quality, breathable cotton fabric, this half sleeve T-shirt offers a perfect balance of comfort and durability. The soft and lightweight material ensures a relaxed fit, making it suitable for everyday wear or casual occasions.
The front of the T-shirt features a captivating quote by Albert Einstein, beautifully presented in an eye-catching font. The design is strategically positioned to draw attention and ignite the imagination. The use of contrasting colors adds visual appeal and enhances the overall aesthetic of the design.
With meticulous attention to detail, Nibbana Studio ensures that every stitch and seam is expertly crafted for a polished finish. The half sleeves offer versatility, allowing you to wear this T-shirt comfortably in any season or layer it with other garments for a stylish look.
The "Imagination by Einstein" Half Sleeve Cotton T-shirt is more than just a piece of clothing; it is a tribute to the power of human imagination. It serves as a reminder to explore new ideas, think outside the box, and embrace the limitless possibilities that lie within our minds.
Whether you are a dreamer, an artist, a scientist, or simply someone who values the beauty of imagination, this T-shirt is a perfect addition to your wardrobe. It is a symbol of inspiration and encourages you to tap into your creative potential.
Embrace the spirit of Albert Einstein and unleash your imagination with the Nibbana Studio's "Imagination by Einstein" Half Sleeve Cotton T-shirt. Let your style speak volumes and celebrate the transformative power of imagination.
Care Instructions

Wash less

Wash with similar colours

Wash cold

Wash (and dry) inside out

Use the right (amount of) detergents

Do not tumble dry

Iron on reverse

Store correctly

Treat stains immediately!
View full details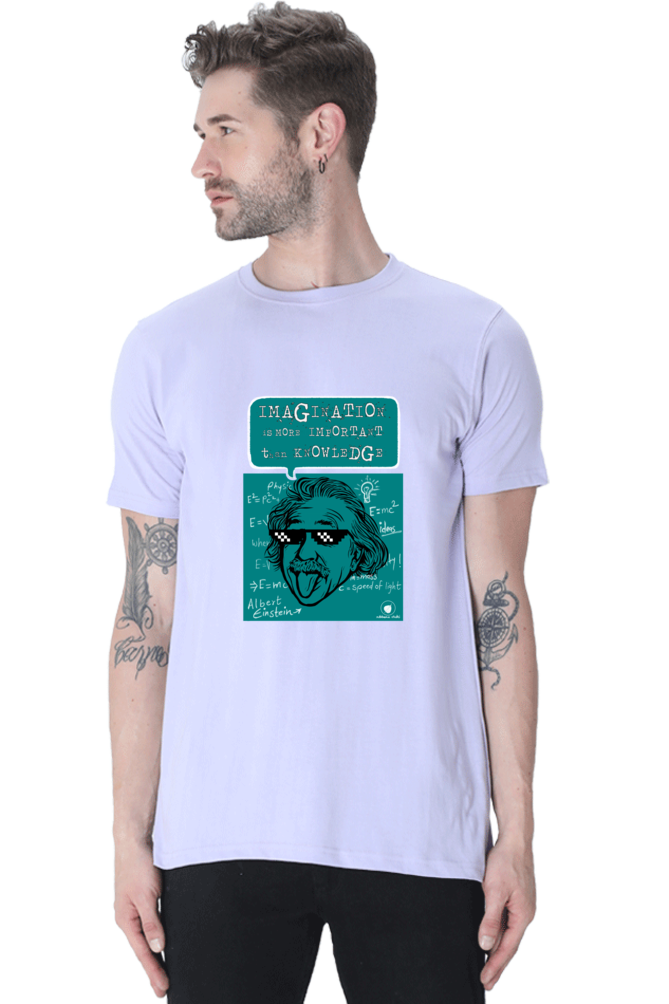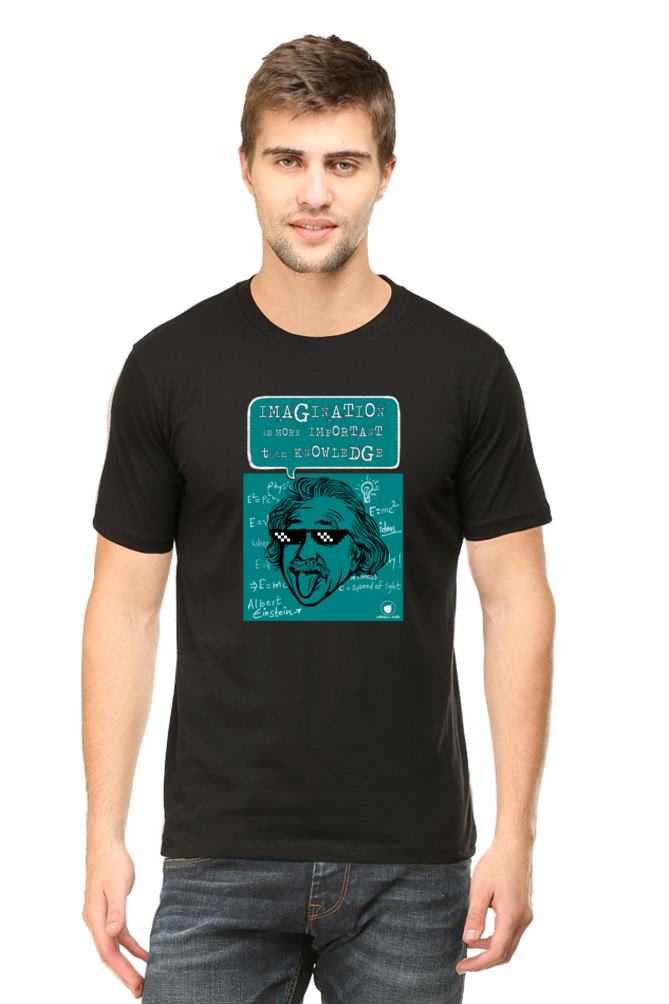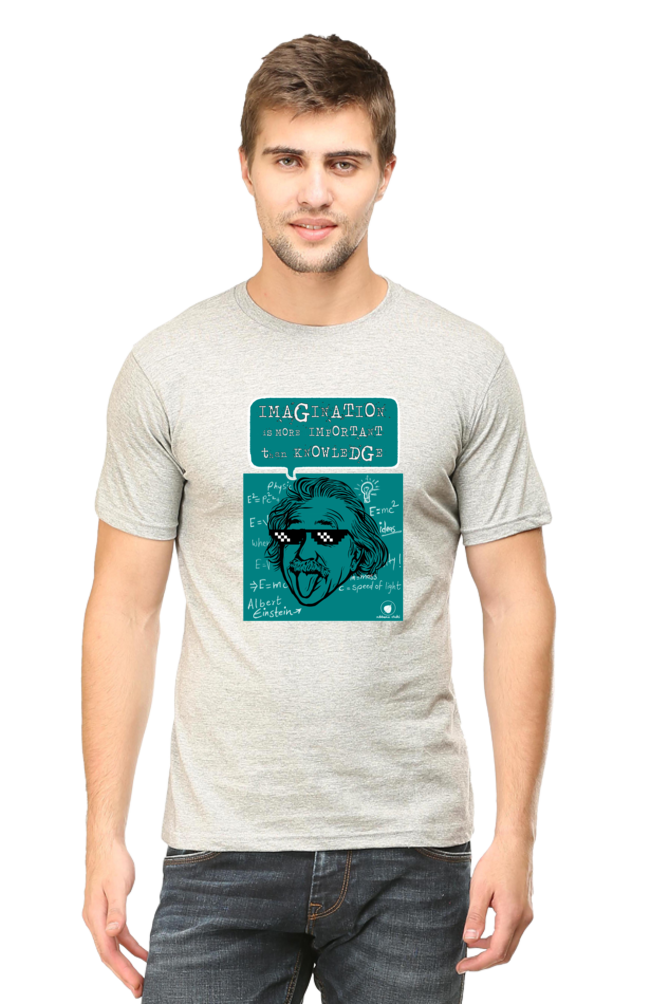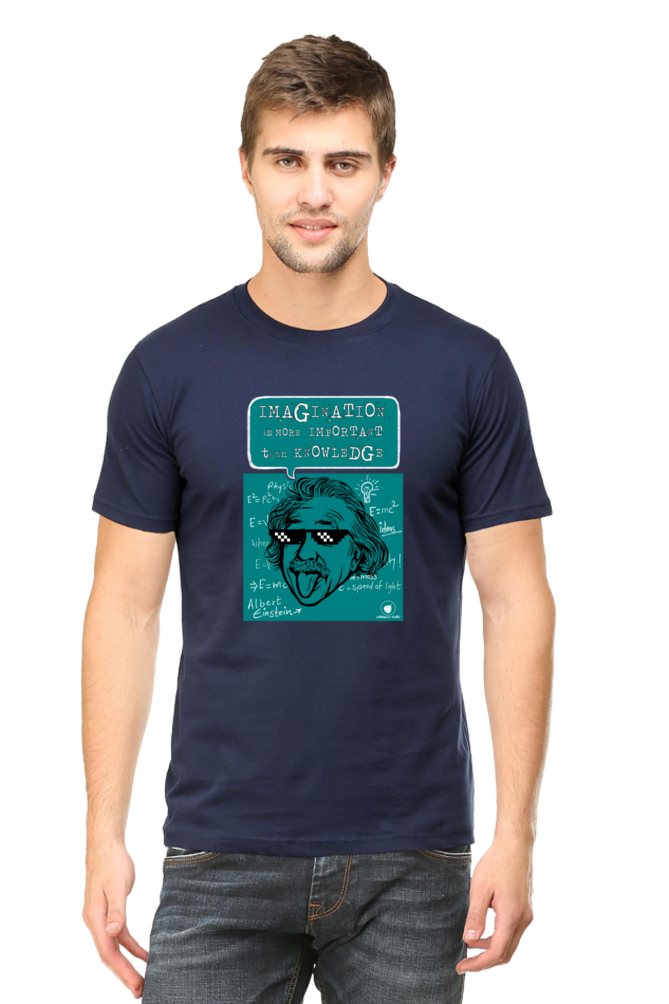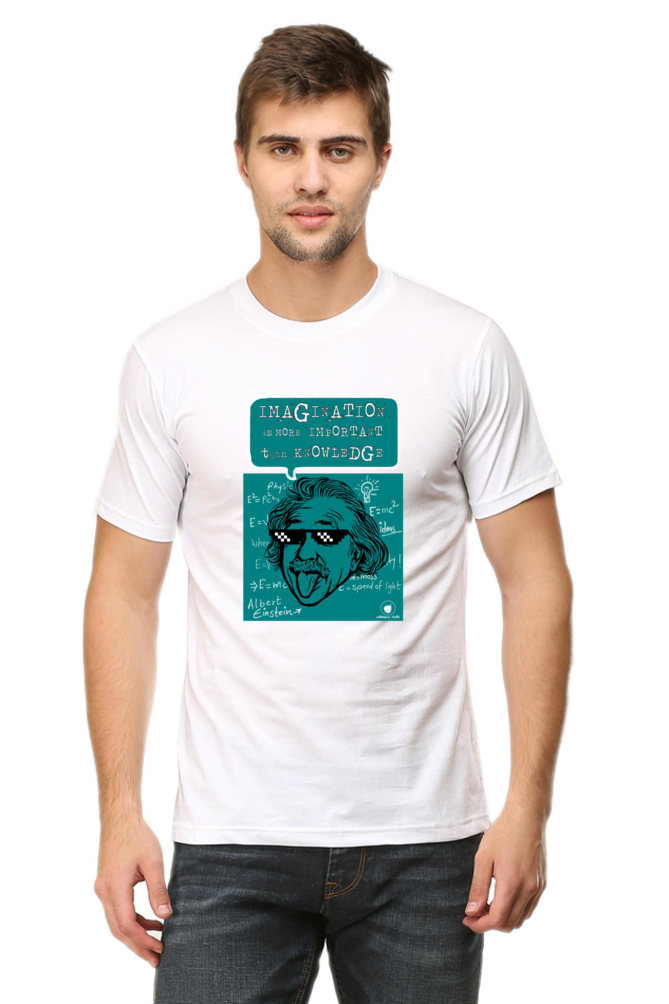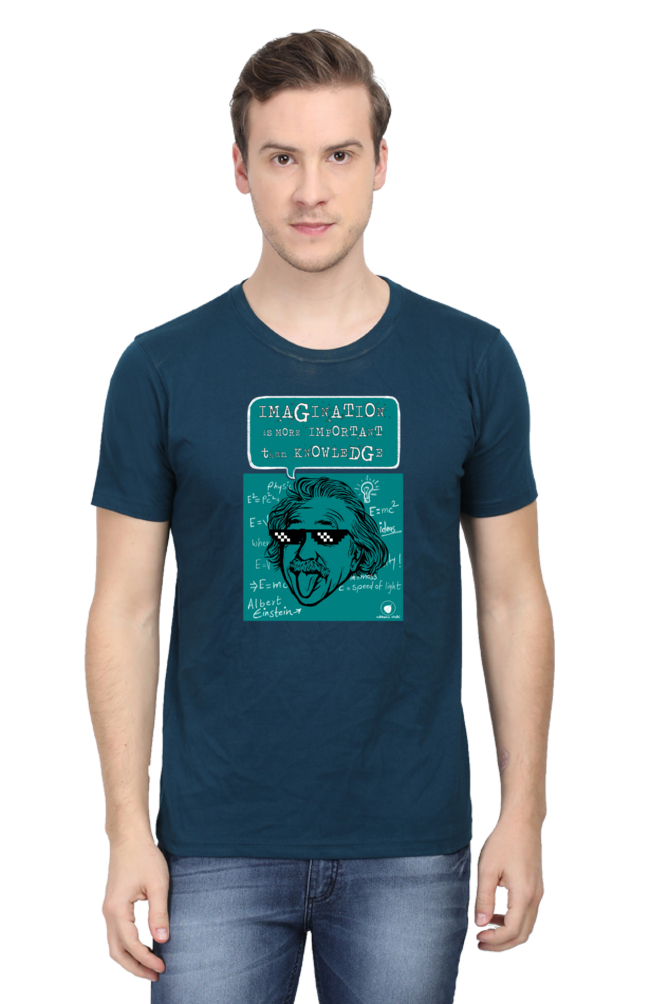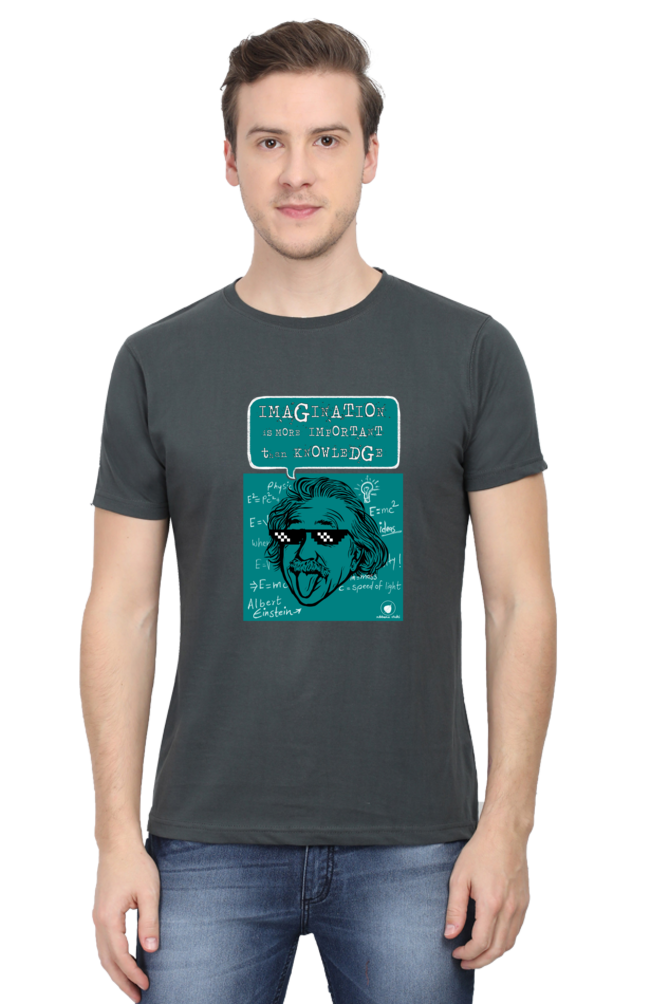 Secure Payments

100% secure payments with QR and UPI enabled most trusted payment gateway.